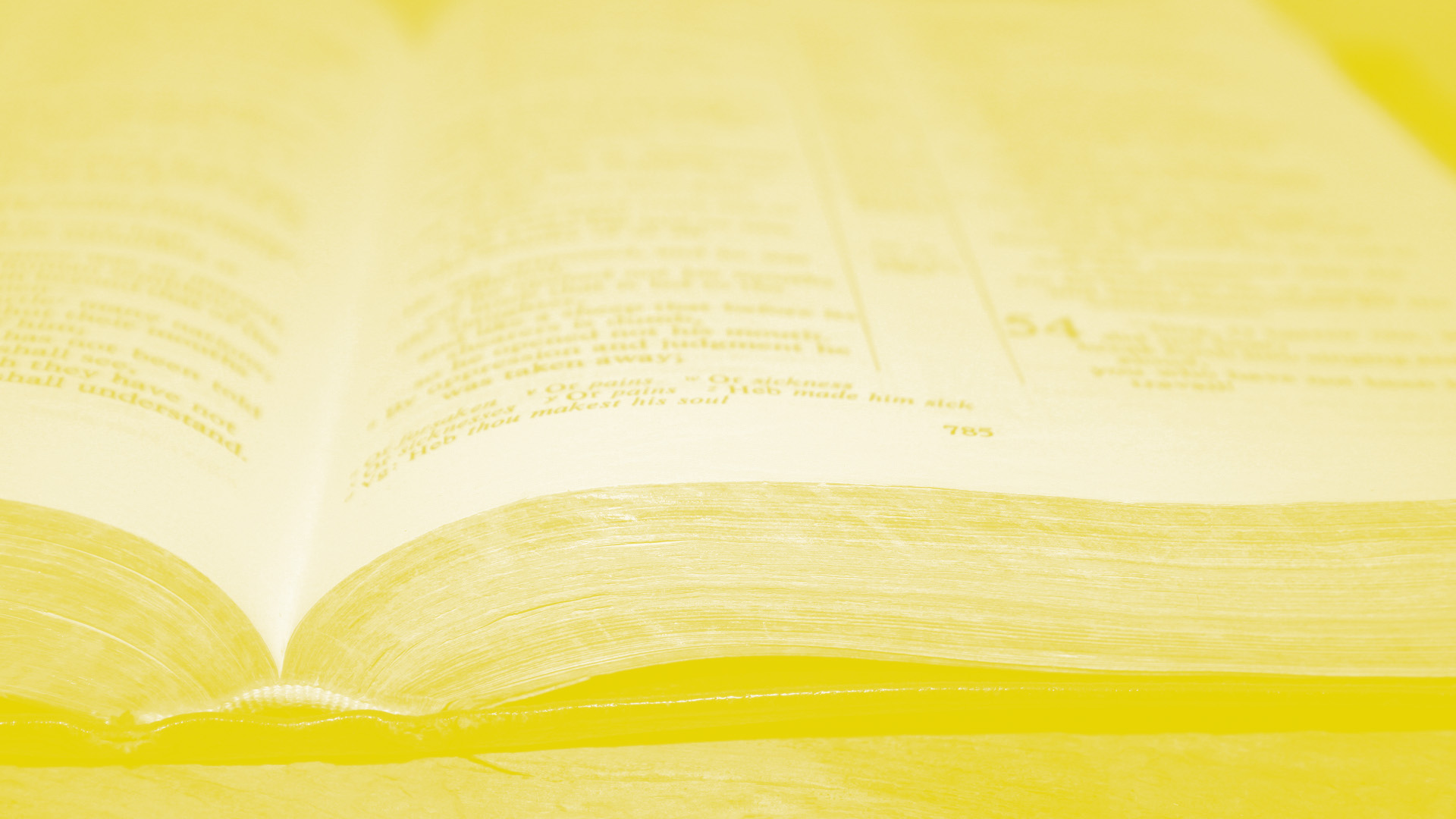 In the first phase of this process, the committee looked for a diverse set of perspectives to more fully understand our Fellowship and the convictions of Cooperative Baptists on matters of human sexuality, as well as learn about their experiences working through contentious issues. The Illumination Project Committee's goal was not to take a broad survey of opinions or to ask individuals for solutions. Rather, the committee has sought to better understand the people of the Fellowship — pastors, laity, field personnel, chaplains, staff ministers, LGBT persons and more — as human beings, in all of their richness, complexity and contradictions.
An extensive series of in-depth interviews were conducted with approximately 30 individuals deeply engaged in CBF life. The committee has attempted to capture some of the stories heard in the form of personas. These personas are summaries of the stories and experiences of individuals interviewed that help us understand the people we want to serve more deeply. They also help build empathy and offer insights into the needs of people. Once finalized, this set of personas will help the committee continue to listen to the voices of the Fellowship in the important work of discernment ahead, reminding us of the faith, hopes, dreams and concerns of the people from whom we have heard throughout the process.
This page includes the personas that have been created through the committee's listening process. They each represent composites of multiple people and five distinctly different points of view — presented in alphabetical order and depicted with purchased stock photography. Yet, they are not all-encompassing and don't capture every story the committee has heard. The words that follow in these personas were spoken by real Cooperative Baptists. These personas have been created to honor their words and honor them, because any new model of dialogue and decision-making that emerges must remain true to the Fellowship. They will help keep the personal experiences, views and devotions of the Fellowship at the forefront as the committee moves forward with its work in the months ahead.
Each of the following personas features an "artifact" — an item of interest that is imbued with special symbolic meaning. Interviewees were asked to bring along such an object symbolic of CBF to them.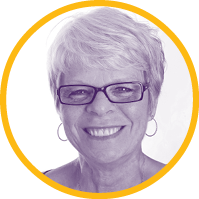 Just Let Things Be
"I've tried and I just can't get there. I just don't see it in the teachings of the Bible. I just can't."
---
Artifact: Electric Fan
"CBF is putting missions rather than politics at the heart of things. It is a neat, cool breeze feeling."
BEATRICE
Occupation: Retired Teacher
Age: 68
Faith is central to my life and always has been. I don't remember a time when I wasn't a believer. As you get older, you see how faith is underlying, underpinning everything thing you do. The older I get, the more I realize there's no way you can make it through this world without faith.
I sing in the choir and I teach Sunday afternoon classes to refugees. I've not felt the call to be a missionary professionally, but by getting to know these people when they are at a point in their lives where the church can really step in and help, I fell in love with missions.
Our pastor has kept it pretty simple: Jesus is Lord. That means you obey Him, you love Him, and you serve Him. Our worship services speak to me well. They are fairly traditional, although we're not afraid to try some new things. I have a pastor who preaches absolutely God's word, difficult passages and not. We don't have women pastors or deacons here. I certainly think we should. Our pastor thinks we should too. Many people do, but there are still probably more that don't.
We talk about sexuality in the church. We talk about marriage just as it comes in passages about what God defined: a man and a woman for life. Then, of course, someone asks, "Well, what about two men?" I just can't quite see myself saying that's okay too, that it's something God thinks is okay. I think that would be tough. I just can't find it in the Bible, to be honest.
Sexuality is part of who we are, even for a single person. I know some folks who are gay, but when I think about it, I think of the Bible first and foremost. I just don't see a positive view on homosexuality in there. I know there are all kinds of arguments such as, "Well, if Jesus had known about orientation, he wouldn't have said about a man and a woman." But Jesus is God; I am not comfortable implying there were things He did not know, and He did say those things. I've heard the cultural arguments. But it is there in Genesis 2 and it is there all the way through Leviticus. It's certainly not a major theme by any means, but it is there in the New Testament too. And it is consistent. Every time the Bible speaks on this matter it says the same thing. I just can't get around that. I've read and read. I just can't. There has to be a biblical basis for what we do. If this is a sin, like all sinners, we need to treat them like any sinner would want to be treated.
I think CBF should emphasize what we have in common: Jesus' atoning death. From there, these are things that every church will have to decide on. On this issue, some churches will leave. If you change the hiring policy, some people won't support sending missionaries who are in sin. That will be a game-changer for many people. It would be for me.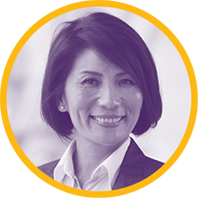 Fortune favors the bold
"I think CBF is going to have to take a bold step to be agents of change; we will need to be fearless and empowered by the Holy Spirit."
---
Artifact: Candle

"A candle that gives light. Light illuminates, and we're called to be the light in the world. It is a symbol of our personal transfiguration and what God is calling us to do in what appears to be a dark world."
CHRISTINE
Occupation: Clinical Psychologist
Age: 58
Faith is an integral part of who I am. From the very beginning, I was blessed to be born in a faith-based community and home. We lived across the street from the church in a small community. My parents were actively involved in faith-based communities throughout the district and the state. That was part of the incubator that nurtured me. I witnessed testimonies of faith in my family, in terms of situations that our family prayed through and struggled through. Just to see the sustaining grace of God throughout all of that has strengthened me my entire life. I am just so grateful.
My current church is relatively new. We broke away from some of the traditional Baptist practices in order to redefine ministry. We're still Baptist! We are a small group, mostly older and slowly attracting some younger families. We are one of the few welcoming and affirming Baptist churches, with a focus on social justice ministries. My husband and I were part of a traditional church, but felt we needed to move on in order to be able to live out the charge that we felt that God had given us at the time. In some ways, it was liberating to break away from the traditional programs that we had grown up with. It had its place and time for us, but we felt a different calling.
I think that we are called to start engaging in serious conversation about what it means to truly be the presence of Christ as we see it reflected through scripture. There are narratives throughout the Bible of how Jesus reached out purposefully to women, to immigrants, to minority ethnic groups, to different racial groups, to the oppressed, and purposefully going against the status quo. I think there are some deep conversations and some actions we're called to in moving out of our comfort zone in order to do that.
On LGBT issues, I would love for us to all come together, even though we may not be on the same page. — And it is a challenge. I recognize that.
It's an uncomfortable topic to talk about. But we've avoided topics of human sexuality and sex education in the church; but studies have shown that when sex education is offered, you see a decrease in teenage pregnancy and a decrease in sexuality transmitted diseases. Knowledge is powerful.
Some of our early conversations on the LGBT issue within CBF have danced around the elephant in the room. Those of us who were there to hear an in-depth conversation left with a sense of emptiness. Every family goes through times when they are at odds about something. We are called to respond out of love so that we don't allow our differences to alienate us from one another. It goes back to the greatest commandment given to us by Jesus: Love thy neighbor as thyself.
On all things, the sustaining force is love. On this issue, I think the question that surfaces is: Do we want to define religious freedom as the dehumanization of individuals? Is that truly religious freedom? That term has been used as a weapon to gain license to terrorize, to brutalize, to kill. I think that's a question that needs to be asked: How are we going to define religious freedom and how is that religious freedom going to be used?
I'm hoping that CBF can be a beacon of light as we have on other issues, such as the gender issue. I think that the Fellowship is going to have to take that bold and fearless step, empowered by the Holy Spirit, to be agents of change.
I think that CBF is going to have to take a principled step as opposed to a popular step. I don't see where there is a compromise. There is either a Christ-like way, or a non-Christlike way. It's a matter of whether or not CBF is going to be bold enough to make that stand. I think there's a lot of fear and God is not a god of fear.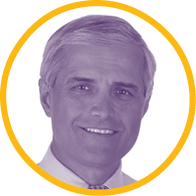 Leading with Scripture
"God defined marriage very clearly in Genesis, and I don't have the authority to redefine that."
---
Artifact: Compass

"The compass speaks to how much our congregation does to reach the globe for the Kingdom."
JAMES
Occupation: Pastor
Age: 56
My church is life-giving. It is diverse, loving and accepting. It is an interesting confluence of lives that have come together from all over the city and from all different walks of life. When I think about how my church fulfills its mission while acknowledging this diversity, I always come back to the idea that it is unified by the concept of missions — the Great Commission. I think they've also been unified by a deep love for worship. I think what resonated with me when I came here is encountering people who said "We want to be taught the Bible; we want to grow in relationship with Christ."
Matters concerning human sexuality arise at my church from time to time. A while back, one of our young ladies said to me: "Hey, my neighbors came to church this morning." I said "Oh, that's great, I want to meet them." She said, "Before you meet them, I just need to tell you, it's two ladies, they're married, and they have a son." Well, a week before, my staff had been talking about that. It was right after the Supreme Court decision and we knew someday a family like this would come to us. This couple said, "We tried a number of churches that were more progressive; that's not the Gospel we're looking for." That actually has created a good bit of conversation in the church of how do we hold on to what we think the Scripture teaches about homosexuality, and still love people.
I once counseled a young woman who was struggling with her sexuality. She brought her girlfriend to church, and she was welcomed. She asked me how getting married would affect her relationship with the church. I said, "Historically, if a person tells us that they are saying 'yes' to something the Bible says 'no' to, we want to give them the freedom and time to discern that for themselves, but we probably don't put them in leadership positions in the church." She was frustrated, and wrote a letter to the church saying that leadership had not been loving towards her. There are churches that agree with what they are doing. I said, "I understand that, and I love those churches too. But I don't think that's who we are. I know it's not who I am." I want her to find contentment and peace and joy in the Lord, as I would my own daughter. For me, this is a convergence of compassion and mercy and a very clear sense of Scripture. I believe that only the truth can really bless a person, so we are not really loving people if we know something is true and choose not to share it. For me, the truth of Scripture supersedes all others; so I believe that if my experience is in conflict with Scripture, then it is my experience that is inadequate.
I'm somewhat fearful, apprehensive, for CBF's future, because my read of Christian organizations that have compromised on Scriptural issues is that their future tends not to be bright. That's frightening to me for our future. I worry that if CBF has a shift on these things, they will leave us out. They will create a problem for me here, in my congregation.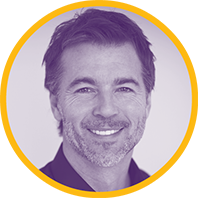 A sense of disconnection
"The organization has been given a sacred trust to carry out this mission and the only way they can do that with integrity is by respecting the consensus view of the churches"
---
Artifact: Alphabet

"We settled on the English alphabet. With the alphabet, one letter can stand for something. Put together the alphabet and there are infinite possibilities to communicate. It is something that is much more meaningful and full than a single letter, even though the letter has significance on its own. That's our analogy of CBF. We're individual churches, we have merit on our own. We are bodies of Christ on our own. But when we're together, we can be so much more effective and communicate in ways that we otherwise couldn't."
JOE
Occupation: Missionary
Age: 45
My wife and I serve as field personnel in another country thousands of miles away from our home in the United States. When we were searching for a place to serve as missionaries, CBF was there for us and created an environment where we could serve. It's been more than a decade.
We never dreamed we would have the opportunity to be part of starting a church. Some local friends asked to help them, and we partnered with a church in the States to do it. We're not pastors, we've never started a church, so we looked for a model we could really aspire to be.
In this context, Christians are a minority, so there is more of an outward focus, a focus on outreach and evangelism. Sometime, the things that we in the West fight about… it's not that they don't exist, but they become less important. The need is so huge that some of the things we debate about are almost petty to them.
As my wife puts it, being Baptist is being missionary minded… caring about the evangelization of the world and bringing the good news. If a church says it is Baptist, and it doesn't show any visual missions presence, we wonder what is going on there. An individual church can't do it alone. The cooperative program model is beautiful because it is stronger. There's strength in what we can do together.
Our local pastors trust us. They know the word Baptist has integrity when we're talking about theological training. During the time we've been here, we've been proud to be associated with CBF. But at the same time, CBF has changed a lot and working through those changes hasn't been easy. There are times we think, while we appreciate the financial support, the other aspects are lacking. We experience it as a disconnect between what's happening stateside and what's happening in our world overseas. There's always going to be some tension. At times, it feels like separate organizations, and that's frustrating.
I know that there are winds blowing and changes happening back in the U.S. We're away, so we don't see it as much. But we were back for Christmas and my niece, home from college, made it clear that she didn't agree with me on an issue I have seen as biblical all these years. The U.S. is a very different place from when we left. It's eye-opening, but also confusing in the sense of not being a part of the discussion. I don't think we've really heard from CBF as an organization as to how to deal with some of these issues.
In this region, society is still very much against homosexuality, though the younger generation is more accepting. The church, though, is in a different place. I can honestly say I don't know a single Christian here who would hold an affirming position or even be open to that position. They feel very strongly that it is not a biblical stance. It is a very conservative theology.
I agree that the Bible informs. I read it over and over. I read passages and I just wonder, how can someone that I respect theologically work through that? How can they see it differently? There hasn't been a lot of dialogue, to really be able to understand someone else's perspective.
We're called to love. We're sinners and we're trying to live in that image. We fall terribly short, all of us, and we fall short in different ways. And we're called to love one another, despite these differences. I feel if someone has struggles in any area of life, we don't want to cast them out. We want to love them. We want to embrace them. It no different than any other thing we struggle with in life – assuming that a particular behavior might not be according to God's will.
The majority view matters. CBF has a responsibility to be stewards. CBF is entrusted by the churches to support us and send us out. The organization has been given a sacred trust to carry out this mission and the only way they can do that with integrity is by respecting the consensus view of the churches. And if the consensus view were different than mine, then I have to make a personal decision. Do we voluntarily want to associate or not?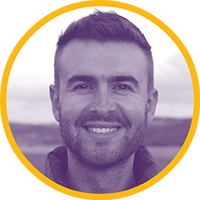 My view is in conflict with my context
"I think there is good wisdom is saying 'You know what?' Let's be Baptist about this.'"
---
Artifact: Passport

"I've got my passport. This is the second one I've had since going in to the field. The first one even had additional pages put in. When I look here, I see all the places I've been with CBF. It is a connection to the world I wouldn't be able to experience otherwise."
JUSTIN
Occupation: Missionary
Age: 37
Faith undergirds our family's journey. God has gifted us and is calling us more as we move forward in our lives. We've always put a high priority on discernment and that's built on faith.
CBF really is a faith journey for me. As I grew up and started engaging with CBF, it was always a journey of faith. Whether we were engaging in a rural county in the United States or whether we were coming together to celebrate our faith journey together as a fellowship. It has enabled my wife and I to serve with an organization that we feel like has principles and lives out its faith and values in a very good way in the world. Its mission is to be a healthy fellowship. It has been written—if you want to build community, you can't make that your goal. You have to have a common focus that you're moving towards and then community is what happens along the way.
One of the things that makes me proud is that we approach our missions work in a way that is locally sustainable. It takes longer. Sometimes, as Americans, we would just love to say "Let's just do it this way and get it done." But it won't be sustainable if we don't make sure that we listen and participate in work that local people see as important and if we don't have local champions, people of the community to lead.
Sometimes change happens so slowly. People are fearful, especially in today's world where so much disjointed change is taking place in the world. It's easy to say maybe we should just stay where we are when it comes to making decisions that affect church, government, and core values. At the same time, we need to practice wisdom by reflecting and thinking critically as we live our lives. Again, it is a matter of discernment. It's part of the process of growing spiritually. Without fellowship with a wide body of believers who offer different perspectives, discernment based upon how God is moving in actual life experience, is hard.
The context of the rest of the world is so different from the United States. Where we minister, the protestant church is so small and is mainly concerned with surviving and therefore holds dearly to traditional doctrines and teachings. This means that views of sexuality are very rigid, very defined. Most people are not believers and the church is not relevant in their lives. The church is just trying to survive – and it has done so by closing itself off. It's held to very traditional beliefs and said you can only be a part of us if you agree with these beliefs. It is extremely rare for the church here to encounter people in same-sex relationships that also say they are Christians. At the same time, it is very rare to encounter people who claim to be Christians who hold what CBF might call moderate Christian beliefs. This also means that it is very hard for the church to practice discernment of how God is working in the community.
In my own experience in the U.S., I saw God working through a gay couple, saw them minister in their community and how God was working in their lives. I saw them voice their Christian faith and their desire to be a part of a church community. This caused me to begin the process of discernment. I also saw a young man rejected by pretty much his entire family and church. I had to think: Who will embrace him now? If everyone connected with the church rejects him, who is going to fill that gap? Where's he going to get love from? It can be so harmful if the church rejects him.
What I've seen in the Unites States, particularly when it comes to sexuality, is that you don't really talk until there is a conflict. Maybe that's the problem. We get to a point of conflict and then we have the conversation. But there's so much change happening in the world right now, it's hard to address situations as they arise. We need to develop the practice of discernment. The challenge is to build a foundation of communion together, where we can have conversations about difficult things. We don't always have to agree, but we still have communion together and are in communion with each other.
Part of me thinks the whole conversation need to be contextual. If CBF were to send a practicing homosexual to some parts of the world, it would be like throwing a bomb into that local context. We have the responsibility to practice our faith in ways that can be heard, or else there is no point in doing it. There are some places in the world where some people just wouldn't be able to serve. Whatever choice you make, there are implications. But a positive stance on human sexuality could be freeing too, in some ways. It could also be very bad, burning bridges with local believers worldwide and not leaving us with a voice at the table.
I'm saying this as a person who is still wrestling, theologically. I'm still with Jacob right now wrestling with God. I do recognize that there are a growing number of voices calling for change. Or it is just louder voices. But I think the beauty of CBF is that we're not setting orthodoxy. I think there is good wisdom in saying "You know what? Let's be Baptist about this." Hopefully there are still enough people who want to be Baptist in the traditional sense of the word, where you don't have rigid statements about certain things. Maybe that means we figure out a way to have some principles out front in such a way that it gives people a way to define for themselves what is relevant to them in their context. We should still find a way to be part of something bigger than ourselves. The church is incredibly diverse, and yet it is one body. You don't get mad and run away; you stay committed to the relationships you have.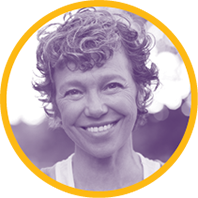 Conflicted, but with Christ
"Right now, I would have to leave my position in this church in order to perform a marriage for my gay nephew. I'm not inclined to do that. I would probably just have to be ashamed to tell him that I couldn't do his marriage ceremony."
---
Artifact: Waze

"I chose Waze (the traffic app) because I think CBF is evolving and has been dynamic. Waze is grassroots and collaborative. Waze is changing hourly or faster than that. But it's got some guiding principles within it. There's the richness and the rub."
KAREN
Occupation: Pastor
Age: 56
I didn't grow up in a Baptist church. My family was very involved in a Methodist church and I went to an Episcopal grade school. I ended up in a Baptist church partly because I'd never really studied the Bible before, and I really wanted to do that. I got more involved, had the opportunity to work with inner city missions and found that I absolutely loved that. I began to understand my calling and share it with friends. They were mortified!
My passion is working with children, youth and families that don't have all the resources many of us have. For instance, it wasn't until I started giving out children's Bibles, and seeing the kids so excited that I came to realize that, for some of them, it was the only book they had in their homes. When I moved where I am now to be with my aging dad, we started looking for churches. I had been ordained, but at that time, the SBC was being particularly vocal and really obnoxious. I thought, "If there's a church that's affirming of women in ministry, that will be my last stop." Our church was the only one in the area that was ordaining women and had female deacons. Had CBF not developed, I would no longer be Baptist, at least not in the SBC, for sure.
Our church is seen as progressive, but we are in a very conservative region. Our pastor is a great preacher and a very charismatic kind of guy. He's led this church to be a little more open-minded about some social issues.
This is a generous and loving church, but we are struggling with the same polarization you see in the world. In the last two years, after the Supreme Court decision on gay marriage, we began to go through a thought progression. I don't know that we called it a discernment process, but we looked at different ways that Christians approach difficult issues. We couched it in difficult issues, but as soon as we began to talk about gay marriage, the atmosphere changed.
Some of us are really struggling. Some people say, "We've discussed that. We don't want to discuss it anymore, and we ain't struggling. Y'all need to shut up and let's move on."
Eventually, after going through this process, we put it to the deacons. Many of the staff have said it would be against their conscience to say, "We can't marry you because you're gay." But that is not the majority opinion here.
To most people's great surprise, it was learned that one of the staff members here who was beloved by the church was gay and in a committed relationship. I think we thought that as the deacons and as the church got to know that, that they would open wide their doors and see the light. What ended up happening is that the deacons said, "No, you can't perform gay marriages here. You can't perform them off-campus. No, the staff can't do it."
I have a gay nephew who is a lovely, wonderful Christian young man. When he decides to get married, I've got to deal with that. It's a grief for me. Right now, I would have to leave my position in this church to perform a marriage for my nephew. I'm not inclined to do that. I would probably just have to be ashamed to tell him that I couldn't do his marriage ceremony.
We had a youth minister one time who was angry that this church was so formal, and not creative in the way he wanted to be creative. I finally just had to say, "Look, if you go overseas, if you go to Africa to minister there, you're going to learn that culture and you're going to love them wherever they are. You have got to be able to do that here."
That is where I find myself. Some days I'm better at it than others. I feel caught. Oftentimes, I think our impulse is to be surrounded by people who think like us and see like us. I'd like to be worshipping on a pew with people with a diversity of thoughts, experiences and convictions, centered on Christ and on the work of being Christ's body.
The hardest part is that there are so few models of dialogue. I find myself getting choked up because it's so heartbreaking. I am committed to try to find a way to listen and to grow together, because I think the church depends on it and our country depends on it. There are good people who do not see things as I do. We have to measure what is the most Christ-like stance, focus on the gospel, and on how we live that out.
As CBF: Do we take a prophetic stand, that some of us can be proud of, and face the possible demise of a fragile cooperative construction here? Does that mean we forfeit the right to have fairly mainstream Christians growing together? I'm not personally ready to give up ministering to this body.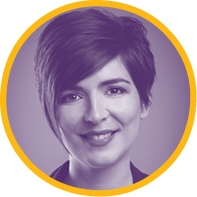 Peace through Affirmation
"A lot of churches 'welcome,' but it's like as soon as you get to the church, they want to change you and they don't necessarily want you."
---
Artifact: Cup

"CBF is a cup — a vessel for water (Jesus' message) to be taken places. It's tough and sturdy. It's mine."
MEREDITH
Occupation: Mechanical Engineer
Age: 35
I was raised in a fundamentalist home. I was raised in a community that said, if you're homosexual, you're going to hell. I knew I was gay, but I kept thinking maybe this will pass, maybe God is testing me. I came out when I was in college, alone, and I was scared. I was scared for my salvation. I kept coming back to Scripture and the faith that I was brought up in — the faith that I knew that I was a child of God from the beginning, upon salvation, as reflected in baptism. I knew I didn't pick to be gay.
Many gay people leave the church. They turn their back completely on God or they go to a church that's 100 percent gay. That's not me. I'm a Baptist. I didn't pick to be gay, and I'm not leaving my church.
At my church, I am a deacon, but what I most love is that I am greeter at our front door. When people come in, it's "Hey! You've been coming here for 50 years, nice to see you!" But then talking to new people about our church, who we are, showing them the options for Sunday school; I love that.
My church has actually grappled with homosexuality. It came up a couple of years ago when we set about working on a diversity statement. It really opened my eyes to the strength of cooperation. The process was unsettling. A lot of it was affirming, but there was a whole range of opinions. There was a person who did not want us to even talk about sexual orientation at all in the church. And then there were people who were straight that spoke louder than I ever would have for my and other gay people's inclusion in the church. I was blown away by that.
Our church was "Don't ask, Don't tell" before this. I knew some at my church would accept my wife and me. However, it wasn't until we started talking about these hard issues that people started supporting everyone. We weren't uniform as a church on voting for the diversity statement, but many more people voted against the diversity statement than have left the church. I really like that statistic. I like it a lot. I read this statement and I know that I am 100 percent loved by God. It means something that my church says it. I want to be welcomed, and I want to be who I am.
I hope that we can continue to encourage people to listen to each other, encourage people to ask hard questions, and encourage people who are being asked questions to offer grace. I understand how hard this is for some churches and some individuals. That doesn't make me resent people that don't see things exactly as I do. It makes me empathize with where they are now. I think there is room for everyone in the boat. But at the same time, you can't just not want to rock the boat, because the boat's already been rocked.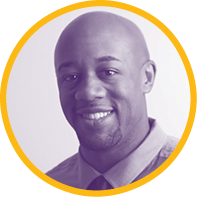 Listen to the Silent Majority
"You're not going to hear from us in the newspaper."
---
Artifact: Chalice and Paten

"We sit together at the table of God - that's the image of the Church. If you put your faith in the Lord, you are welcome here."
PATRICK
Occupation: Pastor
Age: 39
I've always been a person who was sensitive to spiritual things. Looking back to the things that Sunday school teachers reflected back to me when I was young, they saw the beginnings of what God had created me to do. I began to get a clearer picture of that when I was 17 years old. I don't know that I had an experience with God that changed my life, and I don't know at the time that I would have said I was sure it was a call to ministry, but I knew it was a call to get serious about following Christ. Faith is a large part of my daily life, personally, relationally, vocationally.
Sometimes, as faith leaders, we give ourselves the grace of having a long gestation period on new ideas and then we don't extend that same level of grace to other people. That's not to say we should give them just time to figure it out on their own. We should lead. As I see it, no matter what view you hold, you ought to be able to hold it in the way that you would if the person you loved most in the world were gay. Rejection of a child is not an option. There's a young man in our church who came out as gay at the age of 17. In walking through that process with the family, who had a more traditional view of this — these kinds of things affect you personally. The parent-child relationship causes me to think most deeply about this. What if one of our kids were gay? I'm more conservative, more traditional. I need to be able to articulate any position I hold with my understanding of biblical witness on the issue. On this, my heart and my head are in conflict. We have to weigh what the Bible says about homosexuality with what it says about loving our neighbors.
It does seem that the Spirit is moving folks in our context, and the Spirit is moving me. In my own stance, I'm struggling and searching, but I still think it's important I don't dismiss the conviction of the conservative voices that ask, "Are you moving because of the Spirit or are you moving because of culture?" I do continue to wrestle with this, and I feel like I'm somebody that is still in the middle in some ways. We have to remember that the traditional position is affirmed by the vast majority of Christian history and the Christian world.
I think we ought to be able to collaborate with churches that aren't in the same place as us on this. CBF can be a connector, especially for smaller churches. But let the churches keep working this out. Let them sit in a room and have conversations with people they love. Because when institutional unity threatens local unity, local wins every time.
I hope more views like mine come to light. It's those of us who are not in the place where we're going to stand up and champion traditional, conservative values, because we're not comfortable with it; but we're also not at a place where we're going to stand up and lead the advocacy march either. You're not going to hear from us in the newspaper. Our approach has been more "Don't ask, Don't tell." But when CBF issues a policy statement, people will feel they have to define themselves as one side or the other — and you might well cut people out.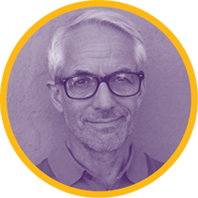 I have not broached this in my church
"Let me go do something very safe."
---
Artifact: Church Door

We have a large welcome center with two sets of double doors with a lot of glass. The old door through which people once came into the church was a single little door that was a one-person stairway up. We are drawn to CBF because of the lack of rules, the lack of a faith statement. I think that's what drew us to CBF to say, "Like us, they want to be open to the world."
ROGER
Occupation: Senior Pastor
Age: 58
I grew up in church and went to a Baptist university then straight into seminary. My first ministry jobs were with senior adults, single adults then with families. I was married, had a child and then got divorced. This church was willing to take a chance on me and it was my first senior pastorate.
One of my roles has been to help them see that they are bigger than they think they are. When I arrived, the church had a fortress mentality within the community. A huge annual festival takes place right in front of the church. The church's mentality was to close the blinds, turn off the lights and pretend like no one was home. We later turned the festival into a centerpiece. It was the catalyst for us to say, "We are here. We want to be with you. You are welcome here." I said to the church, "That's a very dangerous thing, because if you say you're open, you don't know who's going to walk in."
We have not had any formal conversations about human sexuality. There are some on the staff who are scared for us to. It would be a very volatile conversation because I think there would be enough diversity of opinion and enough passion with which those positions are held that it would be divisive. We have homosexual people in our congregation and we have some gay couples in our church. Although 85% of the congregation doesn't realize it, these individuals feel welcome there. If we were to address it more exclusively, I think it would make them feel less welcome and would probably set us back in the evolution that I think is naturally taking place.
People's minds are changing about this, whether we like it or not and whether we have policies or not. I have not broached this with the church. It could be that this church would surprise me. If we had a conversation, I think it might very well be surprising where people stand, because a lot of them have family members they love who are out of the closet. They are productive, loving family members. That's where I would try to direct any future conversation here at the church: that we would stay away from terms like "those gays" and more toward "let's think of the people that we know."
It's complicated. If I have learned anything about having these hard conversations, it is to let time pass. When it comes to matters of sexuality, we are a conflicted church. We have senior adults who are wonderful, loving people, but who would say, "I'm out of here" the minute there's a gay wedding in the church. I think in church life, you cannot take off the table that these aren't just theological issues. These are issues of financial solvency. I see this as a coming crisis. Maybe it's a coming conversation. What I'm saying to you is I think this church is something of a microcosm of society at large where young people say, "That's so stupid. Why wouldn't you affirm that?" Meanwhile the seniors are saying, "I'll go find a tiny Baptist church that will tell me what I want to hear."
Yet, this church loves all people. We certainly have gay members and, if others came in, we would certainly welcome them. We would show them to a seat. We would feed them fried chicken. I don't think we would ordain them as deacons. I'm quite certain we wouldn't let them hold a wedding yet, but we would certainly invite them as children of God and welcome them and their children here. These specific challenges haven't happened yet, but I'm waiting for them. We say we're a church without walls, and it's the most dangerous thing we say. When you say that, you've got to be ready for the gay couple with two kids who walk in and say, "We're looking for a church." What does the pastor say to them when they walk the aisle and they want to unite with the church? We haven't crossed that bridge yet. I'm trying to retire before we have to cross that bridge.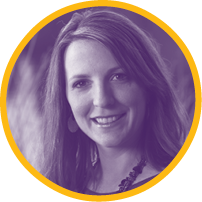 Change will be hard, but it has to happen.
"What if we're the organization that continues to create space for people to feel included and empowered, equipped and blessed by God to go and serve?"
---
Artifact: Chalice and Paten

"We come to the table in unity, recognizing that we are a broken people looking to Christ for restoration."
SARA
Occupation: Pastor
Age: 32
My church is an old one. It was the hub of the neighborhood, and it became this fixture as a physical presence and as a leadership presence in the city. It flourished, and since its heyday, it has declined in members, in community leaders in the church body, in budget, in enthusiasm for church life. We have a strong hunger to re-engage, to help shape our community. We live that out by focusing more on what we agree on. If we can agree that hungry people need to be fed, then that is the focus.
We have a wide range of views. This is a group of people who seek to love each other well. That looks like loving people who disagree with you, to learn from one another.
When the CBF hiring policy was passed, I was doing other things. I wasn't paying attention. When I learned of the policy, it was like a punch in the gut. A lot of my friends were gay. How could the faith family that I had grown up in do this? How could it be that it wouldn't hire my friends or let them serve in the field? It felt like dissonance, to see this in a faith family that had loved and encouraged and supported me. My parents said that God called and equipped me. But if you are gay, you aren't fully called? We won't support you as we would if you were straight? I felt disillusioned and disappointed. We've got this policy; what do we do with it? If we change it, do we lose a large amount of funding? I confess, as a pastor, I have not brought up the issue in my own church because we are going to have to pay for a church renovation in a couple of years.
I am affirming of LGBT people. If you never know a gay person — or a Muslim person or a Jewish person or an African American or poor person, for that matter — it can be pretty easy to reject other world views, particularly if they feel threatening. But transformation happens through knowing and loving people who are not like you. We can see through the story of Jesus that people are profoundly changed by human relationships.
This is about people. "Love one another" is the greatest commandment. To me, a chorus is emerging and it's rather loud. To me, it feels like a chorus of people inviting us to love more profoundly. What if we are the organization that continues to create space for people to feel included and empowered, equipped and blessed by God to go and serve? That is a conversation motivated by love and by trusting one another that we're a fellowship whose tent is big enough and broad enough and wide enough for all who believe that God has called and equipped and commissioned us all to go and be a people of love in the world.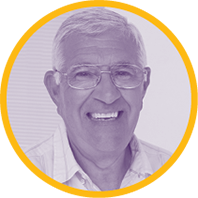 A challenging discussion worth having
"The closer we get to demonstrating Jesus' love for everybody, the better off we are"
---
Artifact: Crayons

"A box of 24 crayons has many colors. You know the Harry Chapin song, where the little boy is coloring flowers and his teacher tells him his colors are wrong? Flowers are red and leaves are green. He learns not to use all the colors of the rainbow to conform to what his teacher saw. I chose this for CBF because we are blessed with the kind of diversity that has a lot of colors, and our real mission is to learn how to use every one of them. If we get to a place of insisting that pictures need to be in certain colors, I think we'll be losing something essential — something that makes us who we are."
TERRENCE
Occupation: Retired CPA
Age: 72
It was just part of what happened in my family: We went to church. That was just the way it was. And I can remember being three or four years old and being in church. Of course, what I was doing was playing in the pews, pretending to be a garbage man. But church was always there. When I met the girl who would eventually become my wife, I was 16. Even then, we alternated Sundays on which church we would attend. I would go to her small Baptist church and she would come to my small Lutheran church. And so the story I tell people is that Newberry was playing Furman in football. I told my wife that if Newberry won, we would be Lutherans and if Furman won, we would be Baptists. The score was 54 to zero and we became Baptists.
We've been at our church for 30 years. I'm a deacon, on the finance committee and I teach Sunday school. I like the diversity we have within the congregation of those with different views and yet we can still stay together. Our missions folks remind us of what matters. When we send mission groups to various countries, or when we send the youth on their mission trips, the focus is on people that need help. There are some things that need to be done. Missions and the missions committee are real beacons for us. When it comes to church governance or policy, there is a fair amount of wrangling that happens. But I think we've done a very good job of keeping a proper focus on what's truly important.
I see the Cooperative Baptist Fellowship as being there to help us do things beyond what we could do as an individual congregation. We can't send missionaries anywhere. We can't provide the publications that are out there. We can't provide all of the things that go on within the Cooperative Baptist Fellowship on our own. So, we like the idea of being an autonomous congregation, but also like and recognize that we need something beyond ourselves to be as effective as we can be in fulfilling the Great Commission.
In looking at the CBF hiring policy, I think that our attitudes toward sexual orientation are not all that different from our attitudes on race. I think about the positions that my ancestors held that I now disavow — slavery, for instance — and I wonder what positions I hold that my grandchildren and great grandchildren will be amazed at how foolish I was to think that way. I look at the Bible, and I think it says that Jesus loves everybody. Therefore, for me and for the institutions I'm associated with, the closer we get to demonstrating that love for everybody, the better off we are.
If I can avoid confrontation, I do. That's just the way I'm built — sometimes to my detriment. While I can see why people would love for this issue to just quietly go away, I'm convinced that this may be a confrontation that's worth having. It is better to choose a side, based on a Baptist position of the responsibility of the individual to read and interpret the scripture in the best way that we can, and then stick with that. You're not going to please all of the people, but you need to stand by those convictions of what's right. We have to have these conversations in a healthy way — dealing with diversity and maintaining community.
I'd like to see the Cooperative Baptist Fellowship be a viable institution for a long time. I'd like to see CBF sending more missionaries wherever the need is. I'd like to see CBF continue to be supportive of churches that are already here. I don't necessarily want to see CBF acting as a voice for CBF churches. Because this diversity that we have is part of who we are.